About Me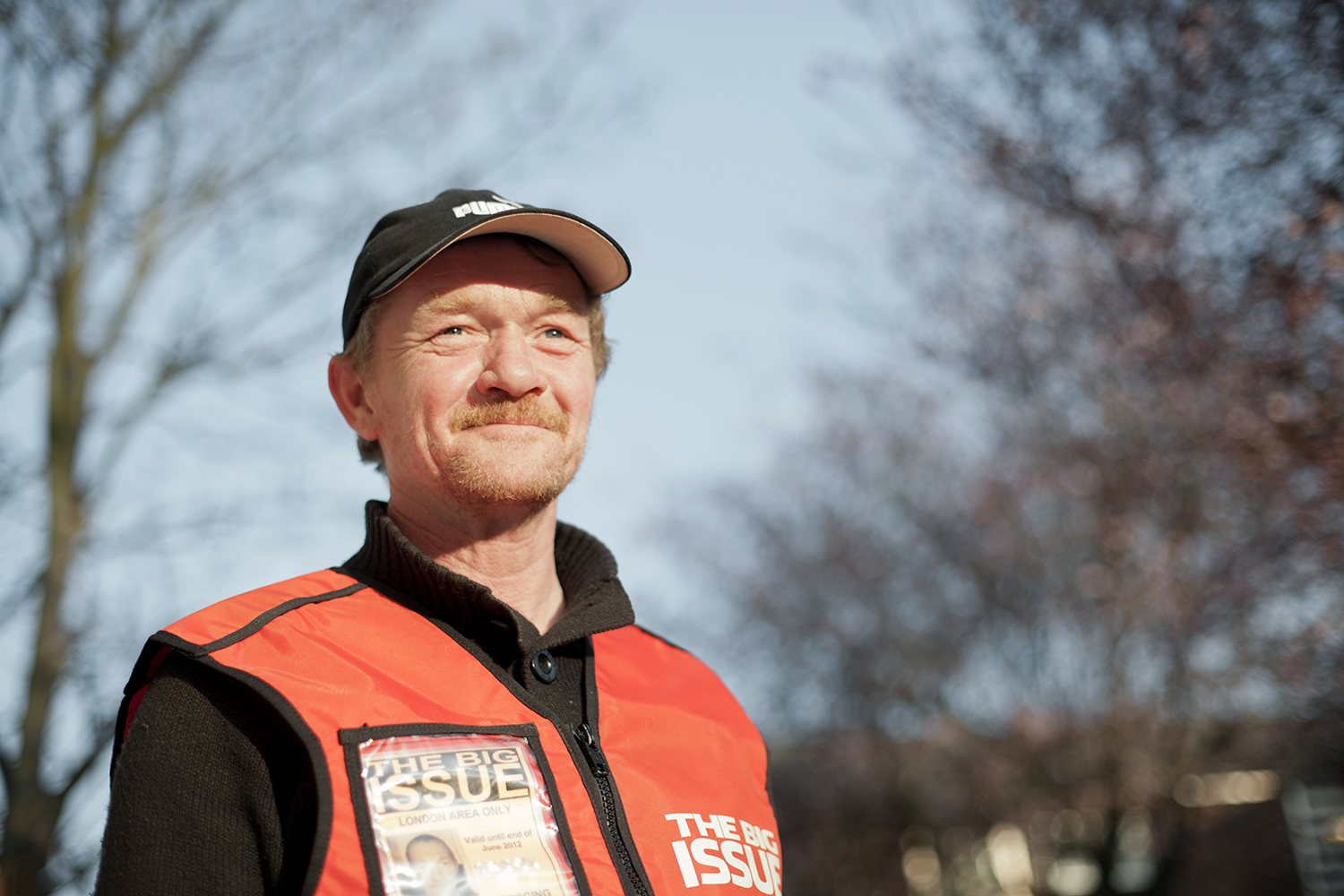 I'm from Denby originally, but in 2011 I moved to London and soon found myself homeless. In 2011 I started selling the Big Issue to support myself and I now have a regular pitch outside Tesco in Brook Green. Over the years, I've built up a regular customer base and made some good friends along the way.

In 2014 The Big Issue took me to an interactive exhibition at the Tate Modern. I saw lots of great art and was particularly inspired by the work of Matisse. In 2016 I started making my own abstract art. I make collages out of coloured card and then make prints based on those originals, which you can buy through this website. I've recently had my work featured in the Big Issue and in 2019 I had my first exhibition.
Every month I'll be adding some new deigns so check back regularly.
Thanks to everyone for all their support.
God bless.
Dave
Portrait courtesy of Travis Hodges.