About Me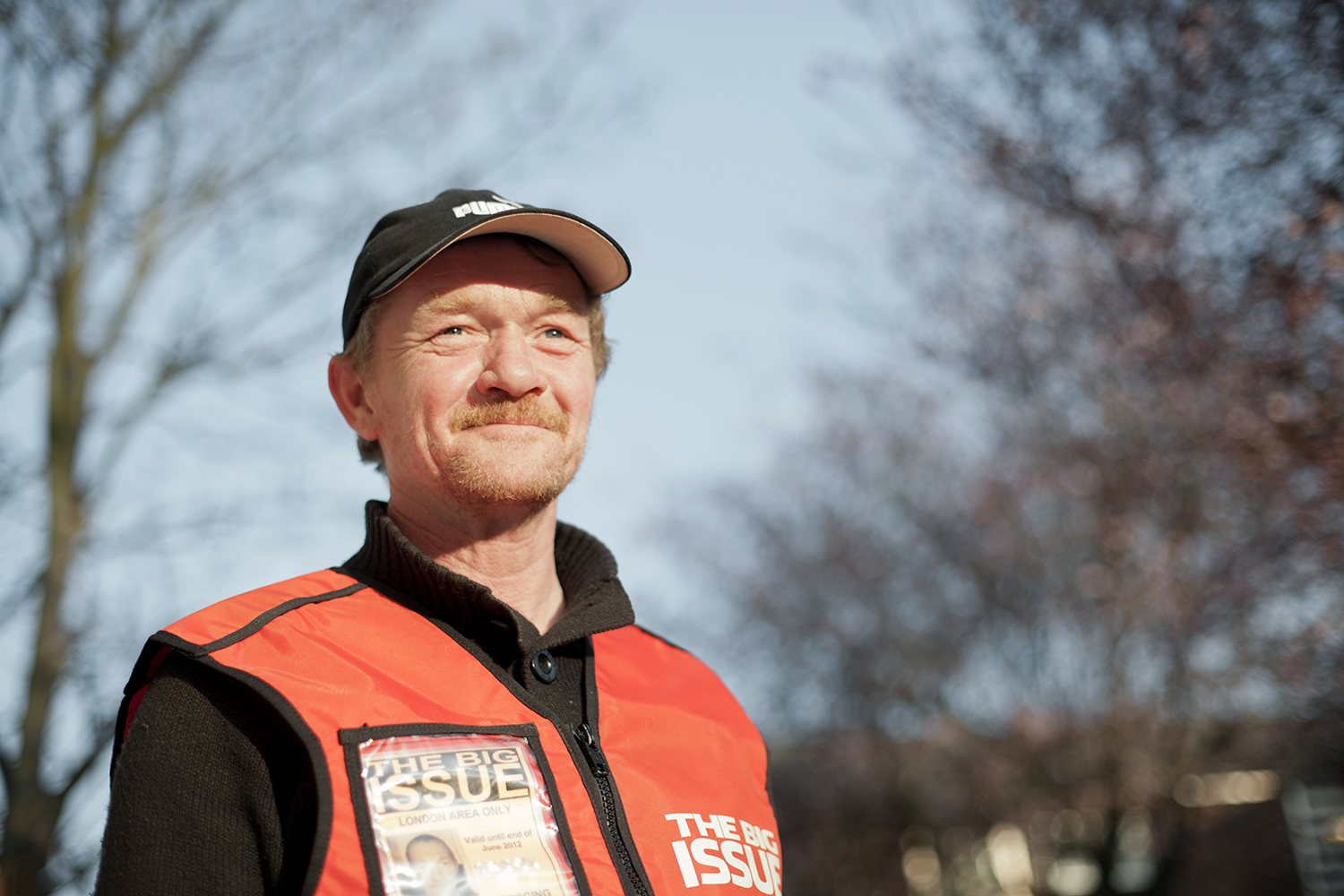 I moved to London in 2011 and soon found myself homeless. I started selling the Big Issue the same year to support myself and I now have a regular pitch outside Tesco in Brook Green. In 2014 The Big Issue took me to an interactive exhibition at the Tate Modern. I saw lots of great art and was particularly inspired by the work of Matisse, and in 2016 I started making my own abstract art. I make collages out of coloured card, where I explore different colour and shape combinations. I then make prints based on those originals. I've been exhibiting since 2019 and last year my work featured in a group show at the Jealous Gallery.
Every month I'll be adding some new deigns so check back regularly.
I am now part of the Homeless Made project and you can buy greetings cards and t-shirts featuring my designs at homelessmade.co.uk
Thanks to everyone for all their support.
God bless.
Dave
Portrait courtesy of Travis Hodges.